Switch Snowboarding Program
The Switch program provides opportunities for local youth (ages 12-18) to connect with healthy adults and learn how to snowboard.
Since the inception of the program in 2006, a number of businesses have generously donated to the project and the City of Prince George provides a safe storage and meeting area. This program operates solely on donations from the community and community grants. Intersect received a onetime grant from the Ministry for Children and Families to purchase brand new boarding equipment.
Switch has been offered in the community since 2006 and has staff that have been involved in the project since the inception, we have witnessed the benefits to both local young people and the broader community. Not only has the program supported many youth who would not otherwise have the opportunity to learn to snowboard, but it has fostered relationships between local youth and social service providers. In addition, it has provided youth the opportunity to become involved in a healthy, fun activity surrounded by healthy, caring adults. For this, Switch is proud!
---
Every day of snowboarding is accompanied by a life lesson that includes one of our six weekly themes:
PATIENCE, PERSISTENCE, COURAGE, BELONGING, RESILIENCE, and MASTERY.
---
Connect: Switch Program
Switch's mission statement is simple: To build life skills, self-worth, and resiliency through the sport of snowboarding.
The Program: Switch is a youth development project that provides opportunities for local young people to connect with healthy adults and to learn new personal and life skills. For eight Saturdays from 11:00-3:00, adult volunteers and Snowboard Instructors accompany participants in snowboard lessons at the Hart Highlands Ski Hill. All transportation, lift passes, lessons, outerwear, and equipment is provided. While there is no financial cost for participants, there is an expectation: to attend all session, to participate and to try and to try again.
Weekly Themes: Each week will have a theme – an integral part of our weekly snowboard lessons. At various times throughout the day, we will visit, reflect on, and discuss the theme. All of the themes are seen as the anchor of our program. The sport of snowboarding serves as the vehicle that supports these impactful life moments or lessons. The weekly theme activity also provides an opportunity for kids to relate their on-snow experiences to different aspects or challenges they encounter in their everyday lives.
The six weekly themes are:
Week One/Jan 14: Equipment fitting and meet your group Leaders
Week Two/Jan 21: Patience
Week Three/Jan 28: Persistence
Week Four/Feb 4: Courage
Week Five/Feb 11: Belonging
Week Six/Feb 18: Resilience
Week Seven/Feb 25: Mastery
Week Eight/March 4: Celebrate/return gear
Who can participate:
Youth ages 13-18 years
Youth that have never snowboarded before (or have only once or twice)
Youth that are committed to attending all eight sessions
Youth that will take care of the equipment lent to them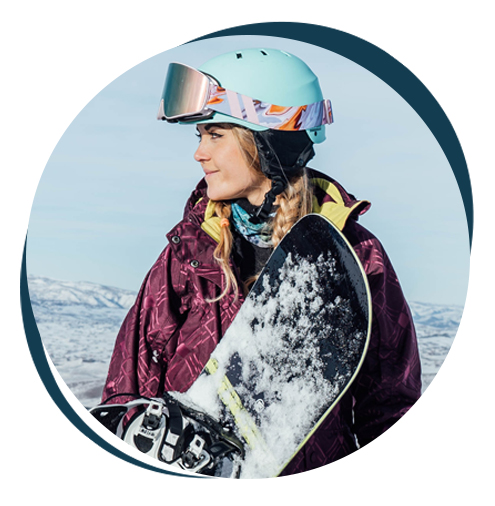 Switch targets local "at-risk" young people who would not otherwise have the opportunity to ride. Certainly our definition of "at-risk" is broad. All of our snowboarding students are of a low-income demographic and facing multiple barriers including: in conflict with the law; drug and alcohol misuse; mental health treatment; residential care; homelessness; sexual exploitation etc.
To apply to Switch for 2023, please complete the attached application form. We only have room for 10 youth so get your application in as soon as you can.
This program is funded through the generous contributions of the Whitmore family and Logans Legacy Fund and the community. This year's Switch Program was sponsored by the Kiwanis Club of Prince George.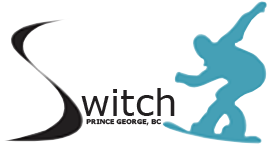 Switch and the Logan Whitmer Legacy
Our son and brother, Logan Whitmer, developed mental health issues when he was about 16 years old. Logan had always been very active and loved to snowboard. As a part of his healing journey, Logan followed his passion, overcame challenges, and became a snowboard instructor at Tabor Mountain Ski Resort. Being on the mountain seemed to be a place of peace for Logan as he felt safe there. One of the programs Logan taught in was called 'Chill', which was run by Intersect. Chill was a 6-week snowboarding program in which 'at risk' youth were given the opportunity and equipment, along with their Youth Care worker or counselor, to learn to snowboard. Each week the youth were taught an inspirational 'word of the week' that were snowboarding terms, but also life lesson words. Logan thoroughly enjoyed teaching in this program and felt he could pass on his love of snowboarding and finding a place in the mountains to other youth.
In 2013, Logan tragically passed away in a car accident, and our family asked for donations to go to Chill. Unfortunately, the same year Burton Boards, who supplied the funding for Chill, pulled their funding from the two Canadian sites and the Chill program was eliminated.
Two amazing Youth Care workers from Intersect, J.P and Meredith, met with our family to propose a new program and in 2014 'Switch' evolved from the preexisting Chill program. Our family was so impressed with the program, the youth, and the support from Tabor, Diversified Transportation, and Intersect. Our family volunteers in program and The Logan Whitmer Legacy Fund has provided close to $29,000 since 2013 to help support the program. Our program has endured some challenges, such as: a lack of snowboard instructors one year, Tabor burning and closing, funding issues and of course, COVID-19. The program now runs out of the Hart Ski Hill, and big thanks to Jess Koope for all her support. This year, again due to COVID-19, the program has been scaled down, but Marly Whitmer with support from Intersect will be running the program for 8 weeks on Saturdays.
For more information or if you would like to volunteer or donate, please contact Intersect Prince George at 250-562-6639, and as always, enjoy the ride.
Your donations have a direct impact on the youth, children and families of northern BC.
Learn more about how you can help or make a donation.